KPA Lawyers – September 23, 2020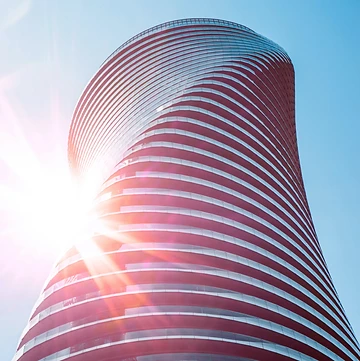 Mississauga is Canada's 6th largest city, and is home to some flourishing residential land developments. Just like it's neighbouring city, Toronto, modern condos have been popping up all over the city for years. Mississauga is also home to some stunning houses as well.
Home buyers and sellers often carefully select their real estate agent, but an often overlooked professional is the real estate lawyer.
Contrary to popular belief, the job of a real estate lawyer is far beyond mindlessly signing off on some paperwork and sending out a couple of letters. There is no such thing is a simple or easy real estate transaction, and unfortunately there are far too many lawyers who dabble in this area of law at the risk of their clients' well-being.
Here is our list of five things you should keep in mind when choosing a real estate lawyer in Mississauga.
1) Experience
You don't need a real estate lawyer with 40 years of experience just to close your purchase, sale or refinance, but it's a good idea to ask how many closings the lawyer has actually performed. Try to find a lawyer who primarily focuses on real estate closings.
What kinds of disputes and issues have they seen and resolved?
Does the real estate lawyer primarily or exclusively practice in real estate closings, or do they split their time chasing litigation files that tie them up in court, and jeopardize their closings dates?
Are they an source of knowledge in their field? Do they spend time educating the public about their area of law? For example, here is a two-hour webinar that a KPA real estate lawyer, Barbara Kaye, hosted in 2020.
It's important to choose a competent and experienced real estate lawyer who takes pride in the complexities that arise in any real estate transaction, and who can actually advise their clients about the pitfalls and potential financial risks of, for example, declining title insurance.
2) Price
This seems like an obvious issue, but real estate law is one of those weird areas of law where you might see some suspiciously low prices that almost seem too good to be true. In reality, deceptively low prices loaded with hidden fees was such a problem in Ontario that the Law Society of Ontario had to add rules to the Rules of Professional Conduct to regulate this issue back in 2017.
When you see a fee for real estate legal services being advertised in Ontario, always ask exactly what is and is not included in the price, especially if the fee seems oddly low. You should request an estimate of what the final bill will be after accounting for "disbursements" which is the lawyer's out-of-pocket expenses for handling the transaction, which you will be required to reimburse the lawyer for. Most lawyers will at least be able to give you a final realistic range, but not necessarily exact number down to the penny.
3) Size of the firm
The nice thing about real estate closings is that you'll typically get the same prices regardless of whether you hire a solo, small, medium or large firm. So if you're looking for a law firm that can offer the advantages of a robust corporate infrastructure not found in solo law practices, but not so large that you get treated like just another case number, you might want to consider a mid-sized team.
The reason this is important is your real estate lawyer has the force of a fully staffed office to handle issues as they come up, rather than being overwhelmed by trying to do everything themselves. For you, the client, you're less likely to have problems contacting your lawyer, and less likely to have problems arise that your lawyer can't react to quickly enough.
4) Online reviews
Check websites like Trustpilot and Google Reviews. Good businesses with real reviews will always have, on average, a few bad reviews with an overwhelming number of good reviews. That's how you know that the law firm has dealt with a lot of situations, that the reviews are authentic, and that the vast majority of people had a good experience.
Counter-intuitively, if a company has zero negative reviews, and the relatively few reviews they have are all five-stars, then the reviews might not necessarily be authentic.
5) Location
Real estate lawyers who routinely close transactions in the city where they work are familiar with the territory and can spot issues that lawyers outside of the jurisdiction might not necessarily catch. This seems quite intuitive when you consider it, but it's often over-looked. Just because your friend or family member knows a random lawyer up in Thunder Bay and who just started offering virtual closings during the pandemic doesn't mean that lawyer is the right person to close a transaction on your new Square One area condo.
Need a real estate lawyer in Mississauaga? Book a telephone appointment for free by clicking here.